PT Crab 🦀 Issue 146 - I'm Tired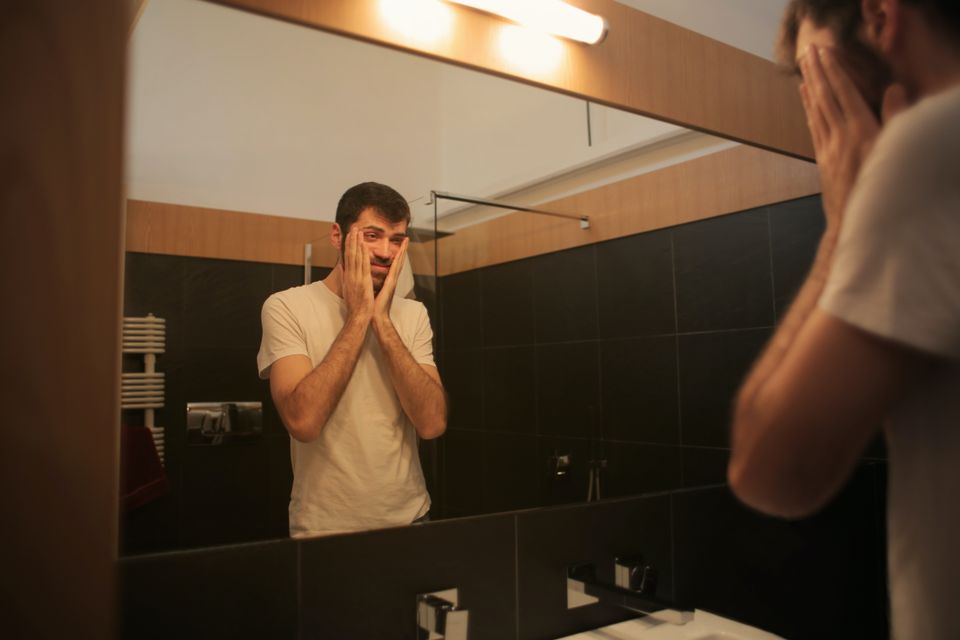 Before we dive in this week, I want to push out a disclaimer, this is pretty new stuff and we haven't reached the end of research on it. In fact, a few results in these papers are contested in others and it's just a complex area. The overall takeaway is that people need personalized plans to get through this condition, so keep that in mind throughout.
What condition am I discussing? Tiredness, of course. AKA fatigue. And in this case specifically, AKA Chronic Fatigue Syndrome and Myalgic Encephalomyelitis. This condition is associated with Long Covid, which is why it's topical now and will probably continue to be so for the rest of our lives. It's actually associated with a few different viruses but since so many of us got Covid (except my wife, magically somehow 🙃) it's going to come up in the context of Covid most often. And to emphasize how challenging this condition is, one of the papers I'm covering today is an editorial from JOSPT literally called "Humility and Acceptance," about understanding the limits of our power to help. And because I won't be covering this condition for a while (I assume, at least) this edition is gonna get a little long.
Before we dive in, Bernie and I are once again asking you to look at the fall foliage map in your area and go see some pretty leaves this fall. Is that meme still funny? Anyway, see leaf predictions in your area here:https://smokymountains.com/fall-foliage-map/. And yes, leaf peeping is ridiculously bougie, but also beautiful. So go to your nearest state park and give them a look. And seriously, state parks are the best. Go Go Go!
With that, let's dive in!
Lastly, as always, if you want to support the Crab and triple your access, upgrade to become a supporter here.
---
A Look at Long Covid
The Gist - This observational study that was published in PTJ last year looked into the symptom burden experienced by people living with Long Covid using an online survey to better understand what it's like to live with. 213 people were included in the survey analysis and all reported symptoms due to Covid of 4 weeks or more "that did not predate the confirmed or suspected infection." In the survey, these folks took the Functional Assessment of Chronic Illness Therapy-Fatigue Scale (FACIT-F), a survey usually used in oncology. They also used the DePaul Symptom Questionnaire for Post-Exertional Malaise, the Self-Evaluation of Breathing Questionnaire, the SF-36, and the 7-Item International Physical Activity Questionnaire. That was a lot to write, so it was much more to take and analyze.
But I want to give you context, and the paper does too, so let's talk about not just the scores but what the scores mean. For the FACIT-F, lower score indicate higher fatigue. These 213 participants scored an 18. For comparison, the general population averages a 44 out of 52, people with chronic cancer-related fatigue a 27, people with COPD a 42. These folks are very fatigued.
On the SEBQ, 25 is generally considered a cutoff for dysfunctional breathing. 116 people in the present study broke that threshold.
On the physical activity scale, 159 reported no vigorous activity, 120 no moderate activity, and 40 no walking at all. This one caused some trouble for the researchers (and participants) because some folks rated ADLs as moderate or vigorous physical activity.
Lastly in the number tallying for me, before we get to how this could affect your practice, is Post-Exertional Malaise. 95% or participants "met the threshold for all 5 items." And "nearly one-half (46.9%) of the participants met the threshold for all 5 items." If you haven't seen this scale before (like me), you can check it out here.
Now that you know that people with Long Covid are very tired, what can you do about it? Read on.
Tell Me More - You may have already noticed, this isn't a "do this and your patients will get better" paper. It's about understanding where people are in their lives in a deeper way. "Chronic fatigue is difficult for patients to articulate and easy for others to dismiss," says the paper, and it's certainly true. The levels of fatigue seen in Long Covid can be life altering as we don't yet know how to improve them. "Exercise therapy is not a route to recovery for everyone with chronic cancer-related fatigue, and in people with ME/CFS (myalgic encephalomyelitis/chronic fatigue syndrome) exercise…can cause serious setbacks and deterioration in function."
In your patients with Long Covid, watch out for post-exertional malaise that can often appear as a relapse after return to work or exercise. The authors of this paper (and the next one) recommend an activity plan "be carefully designed based on individual presentation with input from each patient." They recommend a pacing strategy with modest goal-setting that first seeks to ensure symptom stabilization and eventually focus on improved function and return to ADLs.
Not everyone presenting with fatigue due to Long Covid have post-exertional malaise, hence the need for an individualized plan. Some may benefit from graded exercise, some may not, and our research has not yet found a way to predict who is in which category.
Before we get out of here, it's important to note that this study may have some significant limitations due to selection bias. People with Long Covid without specific symptoms of breathlessness, extreme fatigue, or post-exertional malaise may have been less inclined to put in the 17 minutes it took to complete the survey, making this data look a little more extreme. Then again, it's also possible that those with the most extreme fatigue were too fatigued to complete the survey. So INSERT SHRUG
Overall, it's a deep dive into a squidgy problem that many people look right past. Do keep your eyes open for these folks and take these lessons to improve your practice with them.
Paper? Right here.
---
Get News Like You Get Your Research, No Nonsense, To the Point
The Gist - If you wish all news could be as clear as The Crab, you'll want to check out a nifty little newsletter called 1440. It's a daily digest of all the most important info in culture, science, sports, politics, business, and everything in between—and it's the fastest way to an informed and impartial point-of-view. The folks at 1440 scour over 100 sources every morning so you don't have to.
You'll save time and start your day smarter. What more could you ask for? Sign up for 1440 now and get your first five-minute read this minute. It's totally free - no catches, no nonsense, and absolutely no BS. Check out 1440 now.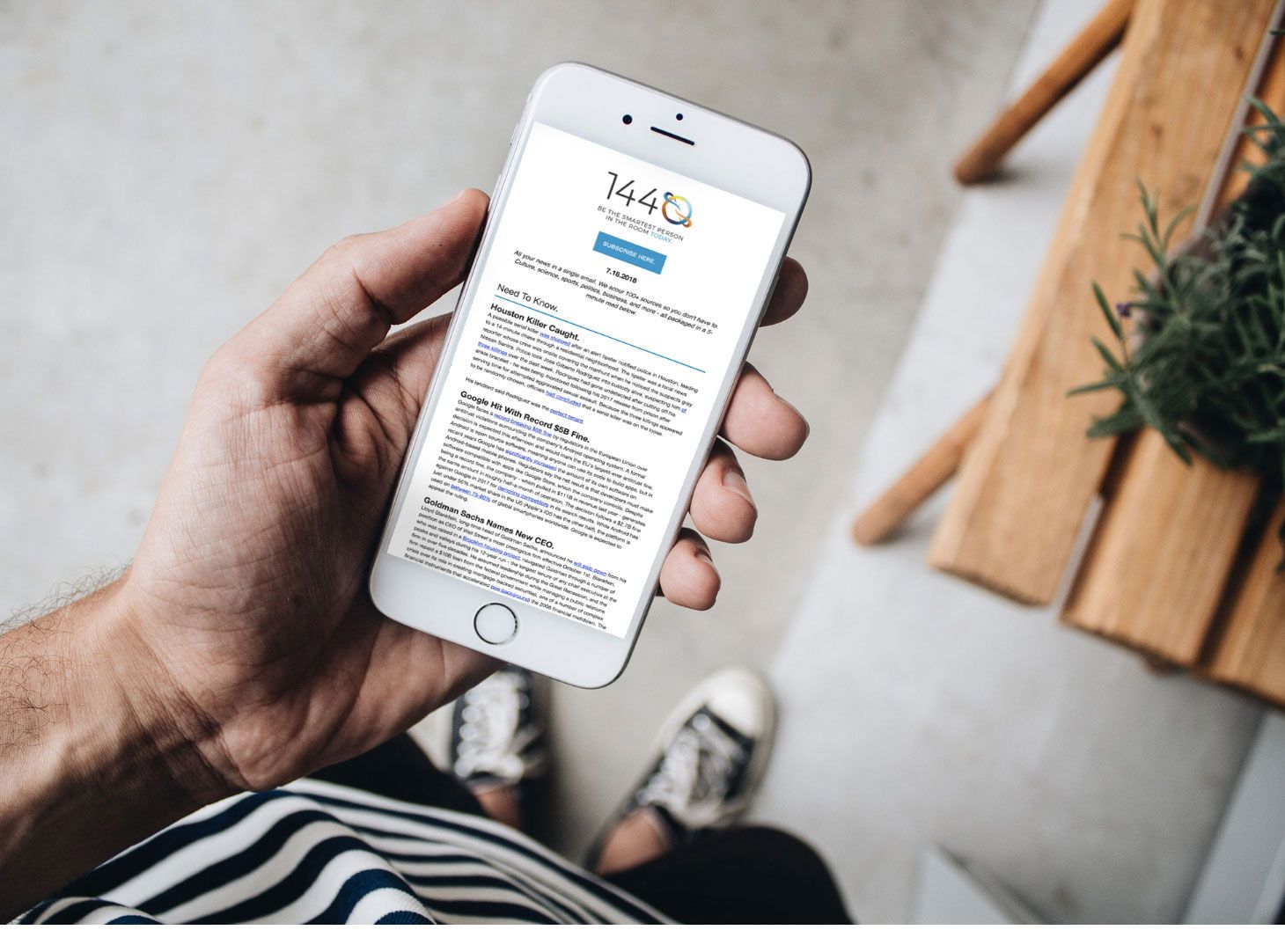 ---
What are our limits in treating this?
The Gist - This is an editorial piece from PTJ back in May of 2021, early times for this type of thought. The piece points out that 10% of all cases at the time were experiencing symptoms for a period of 12 weeks or longer with half of those people continuing to have symptoms 6 months later. Because of the fatigue and exercise difficulty experienced by these folks, "physical therapists and exercise clinicians worldwide are promoting their rehabilitation skills to people living with long Covid. However, our enthusiasm may have been shortsighted."
The go on to discuss myalgic encephalomyelitis/chronic fatigue syndrome, as we briefly did above. It's a few paragraphs-worth, but can be summed up with one fantastic line: "More than 3 decades of trying exercise in this population can be summed up in one sentence: exercise can be harmful, sometimes life threatening, and should be avoided." These people experience the post-exertional malaise we discussed above and goes on to define it as "an abnormal physiological response to physical or cognitive exertion… that can result in a severe combination of flu-like and neurological symptoms and crushing fatigue." Annoyingly, and dangerously, its onset can be delayed 24-72 hours after the action.
Because of this, they recommend two courses of action, 1) "Screen and continuously monitor for the presence or development of post-exertional malaise" using the DePaul Symptoms Questionnaire we discussed above. And 2) "Promote the message, 'Stop. Rest. Pace.'" For all activities in order to avoid continuous overexertion.
The authors also include links to useful resources to support people living with Long Covid at the end of the paper.
Paper? Is here. Open access.
---
That's it for the free edition of PT Crab this week, though I do have some more links to throw in at the end if this whet your appetite for chronic fatigue syndrome information. If you appreciated this edition, do consider joining your fellow PTs and becoming a supporter of the Crab. It's the main method by which most of our readers keep up with research and become better clinicians and it's just a few dollars per month. You can upgrade your PT Crab membership to become a King Crab supporter here. If you join as a monthly member, your first month is free to test it out. We've had 3 people become PT Crab Supporters already this week and I'd love if you could join them.
And now, here are those links I promised, some related to Covid, some not, all about chronic fatigue:
And that's our week! Told you it'd be long today. Hope you have a wonderful Wednesday,
Luke
---
Here's this week's bibliography:
Décary, S., Gaboury, I., Poirier, S., Garcia, C., Simpson, S., Bull, M., Brown, D., & Daigle, F. (2021). Humility and Acceptance: Working Within Our Limits With Long COVID and Myalgic Encephalomyelitis/Chronic Fatigue Syndrome. Journal of Orthopaedic & Sports Physical Therapy, 51(5), 197–200. https://doi.org/10.2519/jospt.2021.0106
Twomey, R., DeMars, J., Franklin, K., Culos-Reed, S. N., Weatherald, J., & Wrightson, J. G. (2022). Chronic Fatigue and Postexertional Malaise in People Living With Long COVID: An Observational Study. Physical Therapy, 102(4), pzac005. https://doi.org/10.1093/ptj/pzac005