Issue 44 Blue Crab Edition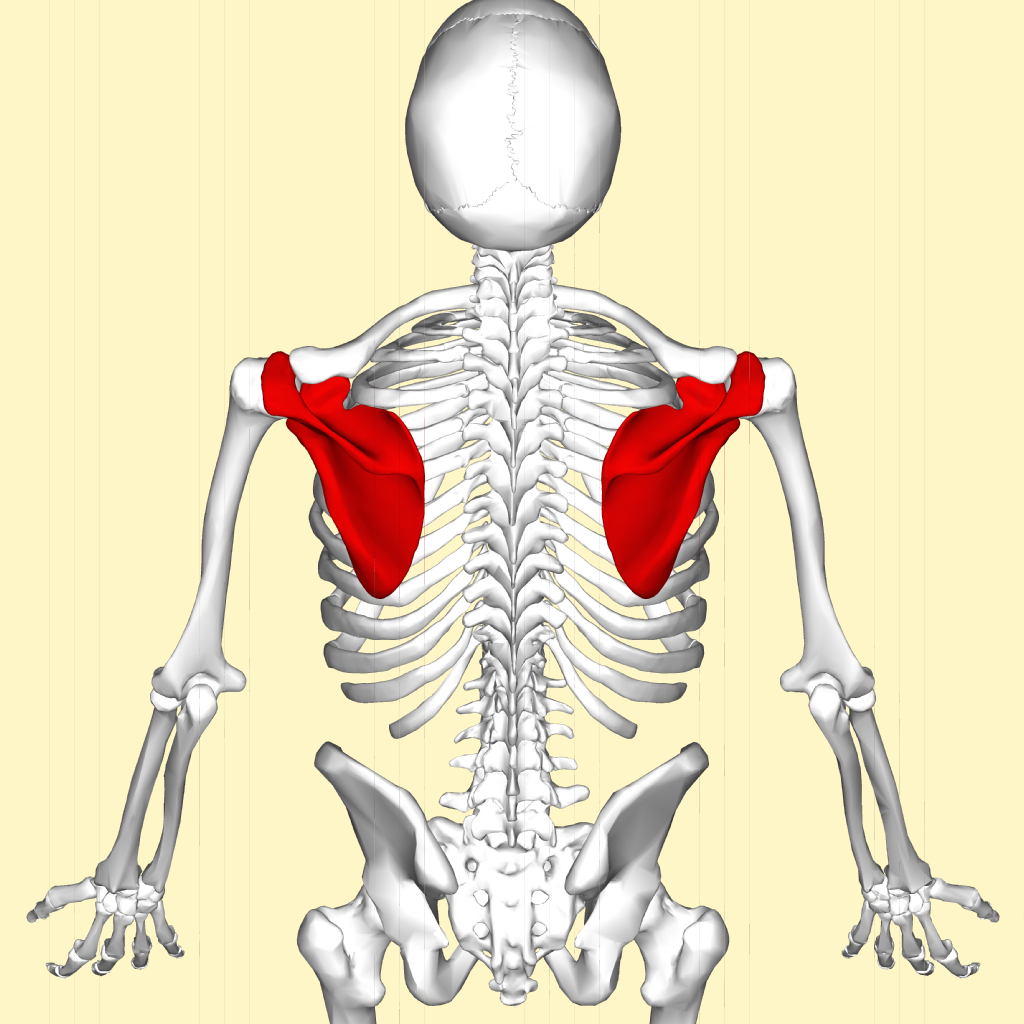 This week, we're checking out shoulder abduction angle and how it affects traps activity in scap retraction and then diving deep into patient-led goal-setting for LBP. Like these two? Then double your PT Crab with the King Crab edition. 4 articles per week and the joy you get from supporting our cause to share research more widely and understandably. This week, King Crab members got these articles plus one on properly timing vestibular rehab after concussion and a second about how to ID ROM deficits after lateral ankle sprain. Become a supporter for under $1 per week here: PTCrab.org/Subscribe
With that, let's dive in!
---
Improve LBP Results By Changing What You Say
The Gist - You know those click-bait articles we always see at the end of news stories about the "One Weird Trick To (Blank)"? Well this next study seems like one of those, but appears to really work. Last year in the British Journal of Sports Medicine, researchers published a piece of how patient-led goal setting reduced chronic LBP pain and disability at 12 months. It's a very interesting RCT.
They randomly assigned 75 patients to intervention or control, and used back pain disability and intensity as their main outcome measures, with a lot of secondary ones. They were assessed immediately after treatment (2mo), 4mo, and then 12mo. What was the treatment? Control got a standard exercise program that included a bit of time talking to their therapist at baseline, 2mo, and 4mo. Treatment got a lot more. They were put through patient-led goal-setting, where the therapist took them through 5 face-to-face sessions at 2 week intervals, they also got an educational handbook about neuroscience, goal-setting, and tips for self-management. The patient set goals and strategies to work on between sessions and used a workbook to track their progress and barriers. No explicit instructions were given by the PT.
Here's what happened (a bit truncated, cuz there's a lot): at two and four months, pain was down 3.3 points in the intervention and 1 in the control, disability (according to the Quebec Pain Disability Scale) was down 21 in the intervention and 7 in the control, SF-36 quality of life scale was up 16 in the intervention and <1 in the control, and there's much more that we can't fit. Overall, patient-led goal-setting, even without exercise, made a big difference in these patients' lives.
Tell Me More - I think the better statement here may be: does it matter? And it's a good question. Neither of these was anywhere near a standard PT approach to chronic LBP. The intervention also requires significant experience with patient-led goal setting to pull off. It's not the most clinically applicable study we've ever seen, but it does open a door to a new technique by backing up its theoretical value. The study shows that letting a patient lead the goal setting process and educating them well about it can lead to decreased pain and depression and increased self-efficacy and quality of life, even without physical therapy intervention. Since we know that manual PT and exercise help on their own, combining them with patient-led goal setting could be a real step forward in the management of this condition. But enough editorializing. Details:
The study has some limitations and a lot more data that can be accessed in the paper, but I'll just highlight a few. The authors concede that the "difference in therapeutic consultation time may have affected the outcomes" as the goal-setting group spent a lot more time with their PT than the other. They also don't have any data on patient adherence to either system. There is good data that this approach works for other conditions, but this is also the first study of its kind in PT, so we don't have a complex understanding of it yet.
Lastly, what is patient-led goal setting anyway? I'll let the authors explain:
(1) education about the neuroscience and psychology of pain; (2) patient-led goal setting, where the patient identifies issues or problems that matter most to them, sets the goals and develops strategies to achieve these goals with guidance from the healthcare professional; and (3) individual feedback with collaborative discussion on barriers and progression of the strategies. This approach is supported by the healthcare professional; however, the patient drives the process and is encouraged to undertake the steps towards goal achievement.
Paper? Coming right up.
---
Tilt the Humerus to Trick the Traps
The Gist - We all prescribe scapular retraction and we definitely all need it, but how can we tweak it to get the best possible results? That's what these researchers from Ankara, Turkey wanted to find out. They grabbed 35 healthy students, plugged them in to EMG, and had them perform scap retractions with shoulder abduction at 0°, 45°, 90°, and 120°. By shifting the arm around, they were able to turn trap muscles up and down at will.
45° and 90° pumped up the middle and upper trap activity and turned down lower, while 0° turned upper way down (half of 45° and 1/3rd of 90° activity) while putting more focus on other muscles in the area. The table at the end of the piece has a great breakdown of each position if you want to see how to tweak to your ideal ratios.
Tell Me More - As an upper trap over-recruiter (like you know, everyone) this definitely makes me rethink my rows. It's also just one bit of growing literature about the effects of little tweaks to exercises to change their results. We've covered a few of those in PT Crab in the past since they're so darn useful. They also all share one thing that limits their usefulness though: they're all performed in healthy populations. As you know well, shoulder injuries change joint mechanics and muscle recruitment, so your mileage may vary (YMMV) in real practice. The researchers hope to redo this study in future with 3D cameras to assess the affect on scapular kinematics, as those were neither observed or controlled, so keep your eyes open for that.
Paper? Sure thing pops. Open access too.
---
That's our week! Thanks for reading and remember you can get an ad-free edition with double the articles and support PT Crab's future endeavors here. If we've helped you on the path to your NPTE (congrats on passing btw!) then please consider helping us stay alive. Thanks!