🦀 PT Crab Issue 81 - Cook on Book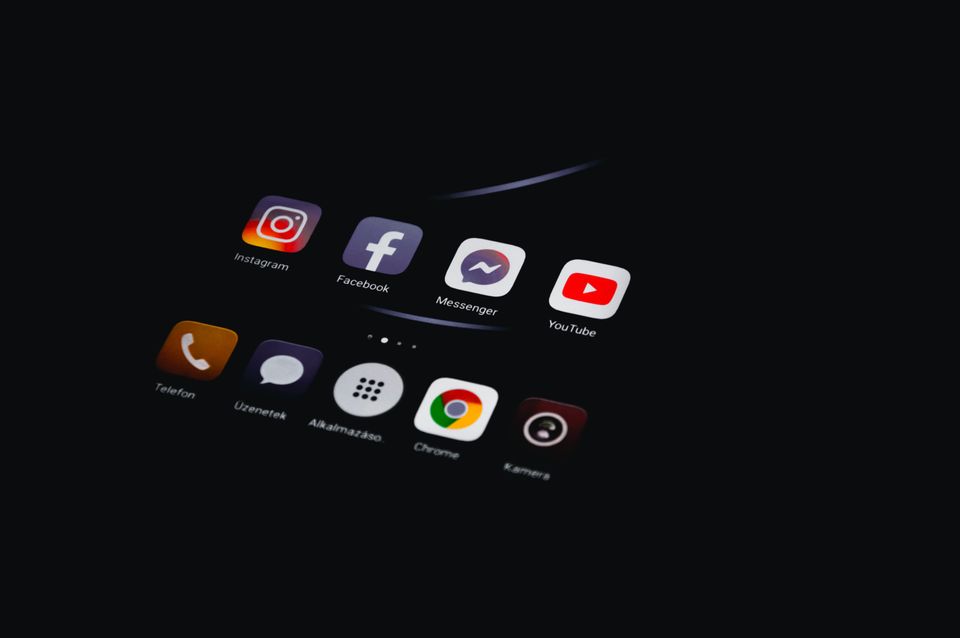 You know how you always think that you'll be able to work while on a plane or a trip and then you just never do? Well, that's me this week. I just got back from CSM and while it was a great experience where I met a few of you in real life, went to some great talks, ate my first puffy taco in many many years, and finally had actual Texas barbecue since I left there six years ago, I didn't finish this week's PT Crab. Getting in at one in the morning on Sunday didn't help. But never fear. Solutions abound. You see, I've now written 80 of these and research is always gold, so this edition contains two brand new pieces and two of the best from the archives.
If want more archives, it's all waiting for you and the search function is very effective (promise!) so see them all at PTCrab.org. Those full archives are just for you as a King Crab supporter. Thanks!
Also this week, I welcome in two new supporters by name. Hi William and Brenda! Welcome to PT Crab. I'll be calling out subscribers occasionally from here on out, so don't be surprised to see your name soon.
With that, let's dive in!
---
Chad Cook on Face Book
The Gist - Never heard of Chad E. Cook? Well this silver fox at Duke has published 165 papers and at least 3 textbooks. Great hair and a great mind. swoon. One of those papers, published with a bunch of buddies in 2018, is about the benefits and threats of social media for presenting and implementing evidence. This Viewpoint piece (AKA not peer reviewed) takes what I would call a balanced but nervous view of social media's use for researchers and practitioners.
They point out that social media widens the scope of readers of new information, can help with public policy, and can speed information implementation (the average timeline of which is 17 years from lab to practice. What?!). This is amongst other good things.
The threats, well, most of us won't be surprised. The buzz a paper gets is not associated with its quality, the people pushing papers often aren't qualified to comment on them, there are echo chambers, and more.
How do they recommend we fix this? If I told you, you wouldn't read the whole paper, would you? It's open access and available here.
Paper? Didn't you see it right above? Whatever, here it is here too.
---
New grad? Feel Poor? It's Okay, Everyone Is.
The Gist - This piece comes from a survey in PTJ. The author wanted to figure out how much debt new grad PTs have and how that changes their employment decisions. The answers? A lot and a lot. The survey was completed by about 100 new PTs (0-5yrs in practice) in Florida. A limited pool, but still interesting results. According to the paper, average salary for a new grad PT in the whole country is about $67,000 while the average cost of schooling is $59,000 for public institutions and $106,000 for privates.
Amongst those surveyed, mean salary was $69,000 and it ranged from $55,000 in a school setting to $83,000 in home health. The four in a residency program were making about $50,000. Debt? High. Most reported between $100,000 and $125,000 in student debt. On average, those not on income-based repayment plans were paying 22% of their monthly salary toward their student loans. Assuming these people were getting paid the average salary above, they were paying about $1300 per month in loans (depending on how they calculate, i.e. net or gross).
Tell Me More - Now we're into the more complex portion, how this debt affected practice choice. The study found that 57% of participants reported their debt impacted their practice setting choice and 28% reported it as a barrier to going into their desired setting. In general, those with more debt were more likely to say the debt affected their choices. This should be unsurprising.
Two more notes: this was a limited sample and the first known study of its kind. Take its data with a grain of salt (and also replicate it in a new population if you want a publication credit. I may even do that myself…).
Secondly, steps on soapboax if you're a student or new grad, don't let this get you down. You went in with your eyes open and are not only getting paid in money for your work but also in getting to do something you love and are an expert in. That's pretty cool and few people get to do that. PT school is very expensive (too expensive I'd say) and has doubled in cost in the last 15 years, but you knew that up front and have time to plan your way through this too. If all this stresses you out too much, consider finding a financial advisor to be your guide. Your school's Fin Aid office may have some leads for that. And don't forget the income-based repayment plans. They'll keep monthly costs way down compared to traditional ones. Steps off soapbox
If you're interested in more data, the paper contains tons of it.
Where is that paper? Over at PTJ. Access is free with an APTA account.
---
Will you do your HEP if you know it makes me sad when you don't?
The Gist - How do you feel about patient adherence to HEPs? Not, how important are they? But how do you feel? That's what this group publishing in the Journal of Physiotherapy wanted to know. So they asked. They interviewed 10 UK physiotherapists and focus grouped 8 others to find out. Overall, four themes emerged.
Adherence is a challenge, but worth working for
Adherence is frustrating, but you can't win them all
Individuals are our patients and they have complex lives that can make it tough
My job is to help the patient, even with poor adherence
We'll dig into all of them a bit and I should note, this is a qualitative paper, so there are great quotes throughout if you wanna check it out. To the first theme, the physios stressed that it's really tough to get adherence, but worth it and that it's really hard to measure unless it's 100% or 0%. To the second, they talked about learning how to let it go and how that can be a real challenge. The third theme, many physios discussed that they understand why it doesn't happen, even if it's tough. And to the fourth, they really stressed their relationships and the patient goals to get them on board and to help the physios stay engaged with the case.
Tell Me More - I noticed two themes the authors didn't explicitly discuss as well. Those were the physios learning to be honest with their patients about their own exercise regimens and how those are tough to keep even though they know they need to. "Some patients will say to you 'I really struggle to do exercise', but often they won't ever talk to you about that, unless you bring it up" and "Sometimes the public perception is you love exercise and you find it really easy to exercise and I think patients maybe sometimes worry about saying 'Well actually I don't really like exercise'".
The other theme was the physios learning to let go of adherence as a reflection of their practice.
They did their best to encourage adherence to the exercises they prescribed but also recognized that if patients did not make sufficient effort to adhere to them, they could do no more. Participants described how they learnt this from experience: "Me personally, I'm getting better at saying 'well, I've done my job' so I don't take it so personally anymore (P15)"
I know that I'm just one more water drop in the ocean telling you to look out for yourself and don't burn out, and that burnout is a system problem, not a person problem, but this is a thought process to watch out for to help yourself. If they're not exercising, it's probably not you and it's not a reflection of your practice or worth as a PT. Remember that.
Paper?Gotcha covered.
---
Don't stress to recover from whiplash
The Gist - Whiplash sucks. Both having it and treating it. This perspective piece from PTJ tries to come up with better methods to make it better. It's not a study, rather a sort of consensus statement from a bunch of PTs on a new method of treating whiplash associated disorder. Since it's a condition that is both physical and psychological, these PTs recommend treating it both ways. They recommend a combination of pain neuroscience education, cognition-targeted exercise therapy, and stress-reduction techniques to reduce the impact of whiplash on patients' lives. The whole piece is quite long and complex, but I highly recommend reading it if this is an area you regularly treat, especially the highlighted version linked below since it's open access. I will summarize more in the next section though.
Tell Me More - They summarize everything well in a table and I'll summarize the summary too. They recommend pain neuroscience education early in rehabilitation to help lift barriers to active treatment early on. They don't recommend exercise alone, rather they believe it should be used to address secondary, related pathologies and be cognition-targeted (the bottom of page 5 of the paper has details on what that means). They believe that a stress management program should be considered as a primary component and it should run throughout the entire course of treatment.
Check out the full paper, it's open access and I highly recommend it. I especially recommend the highlighted version I made, since it will direct you to the best parts.
Gimme. Sure thing! Regular paper.
---
Thanks! Do share everywhere if you care.
---
Here's this week's bibliography:
Cook, C. E., O'Connell, N. E., Hall, T., George, S. Z., Jull, G., Wright, A. A., Girbés, E. L., Lewis, J., & Hancock, M. (2018). Benefits and Threats to Using Social Media for Presenting and Implementing Evidence. The Journal of Orthopaedic and Sports Physical Therapy, 48(1), 3–7. https://doi.org/10.2519/jospt.2018.0601
Room, J., Boulton, M., Dawes, H., Archer, K., & Barker, K. (2021). Physiotherapists' perceptions of how patient adherence and non-adherence to recommended exercise for musculoskeletal conditions affects their practice: A qualitative study. Physiotherapy, 113, 107–115. https://doi.org/10.1016/j.physio.2021.06.001
Willaert, W., Leysen, L., Lenoir, D., Meeus, M., Cagnie, B., Nijs, J., Sterling, M., & Coppieters, I. (2021). Combining Stress Management With Pain Neuroscience Education and Exercise Therapy in People With Whiplash-Associated Disorders: A Clinical Perspective. Physical Therapy, 101(7). https://doi.org/10.1093/ptj/pzab105