🦀 PT Crab Issue 106 - Rotator Cuff Interesting Stuff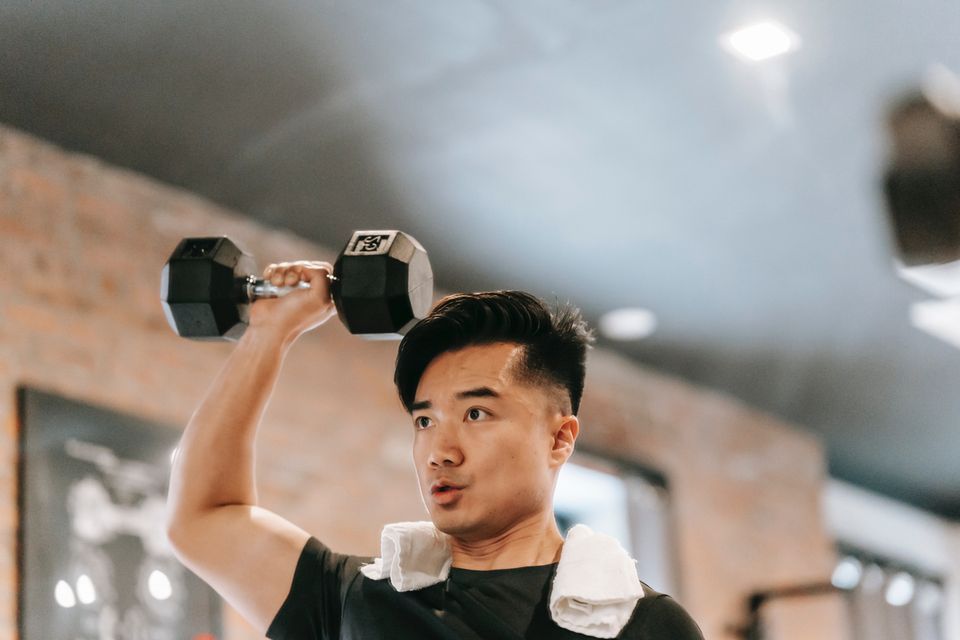 Did you know I've never really covered the rotator cuff in the Crab? I mean, you would know if you're an outpatient PT who has been sitting there waiting for this content for over two years (did you know I've been doing this for over two years? Time flies when you're just living your normal life as you coast toward deaths' door.). Since it's important and we all have one (some of us even have two gasp), it's time to talk about them.
This week we're digging into early vs. late mobilization of the cuff. What's better, what's worse, what's the same? We'll see.
King Crab supporters (the best people in the world) also received info on the results of a 12 week exercise therapy RCT on surgical repairs, and PT access disparities between people with Medicaid and those with private insurance who have rotator cuff pathology. If you want access to three times as many articles and 0 times as many ads, become a supporter today. Thanks!
Lastly, there are also some brief notes on three more studies (including one about table tennis) because I feel bad about not covering this before.
Let's dive in!
---
Early Active Movement Post-Surgery Is Just As Good As Not
The Gist - With that loooonnngg title out of the way, the details on this are really about how you spin it. This was a systematic review and meta-analysis of 8 RCTs with 756 participants that compared early active shoulder movement (<6 weeks) to late movement (>6 weeks active ROM restricted, used sling). In the briefest of briefness, there weren't any significant differences between the groups in pain in motion or at rest, Western Ontario Rotator Cuff Index score, Constant score, shoulder ROM, strength, and cuff integrity (including the amount of retears) at any time point beyond 3 months. A few studies ran measurements of these factors out to two years and reported no significant between-group differences. Really. Things get fuzzier at less than three months, and I'll get into that in the section below.
For now, it's most important to point out that the clinical benefits of early movement are uncertain. There isn't a difference, so maybe we should do it? Or maybe there isn't a difference, so we should keep doing what we're doing? Obviously, many of you are bound by physician protocol anyway but it's all very interesting information. The most important piece overall comes in the conclusion to the paper: "There were no adverse effects associated with early active shoulder movement." That's great.
Tell Me More - This is where we look closer than 3 months and see what the differences were in the first 6 weeks or so.
There was no difference in pain at rest or with activity in the first 6 weeks or three months, and no difference in pain at night in the first 6 weeks either (this was the only time period in which night pain was measured).
The WORC index showed moderate certainty evidence that early active movement lowered it at 6 weeks with those differences tapering away by 3 months.
ROM showed 16° greater active flexion at 6 weeks in the early active movement group but those differences too tapered away and disappeared at 3 months. Abduction was also greater at 6 weeks, as was ER, and again those disappeared afterward. There wasn't a significant IR difference at 6 weeks.
Lastly, integrity. It was measured via ultrasound in 2 studies, MRI in 2 studies, and was unspecified in the other that reported it. They checked retear rates with these imaging modalities and saw that there wasn't a difference at any time point.
Paper? Right here.
---
Next, I want to point you to a few more pieces in this topic area this week.
There's this niche piece on the biomechanics of shoulder movement and their implications for table tennis.
This one about combining behavior change techniques with exercise to manage shoulder pain.
And this one about how being Black or Hispanic or on Medicaid is associated with lower rates of rotator cuff repair in New York State.
Speaking of Medicaid, I want to point you to Ryan Shelton, the owner of PhilanthroPT, an outpatient clinic in Kentucky that doesn't turn away anyone on Medicaid and is still financially successful. He's very active on Twitter talking about how we all need to do better to help these people. Because we do.